Admin
West Java Province Scholarship
---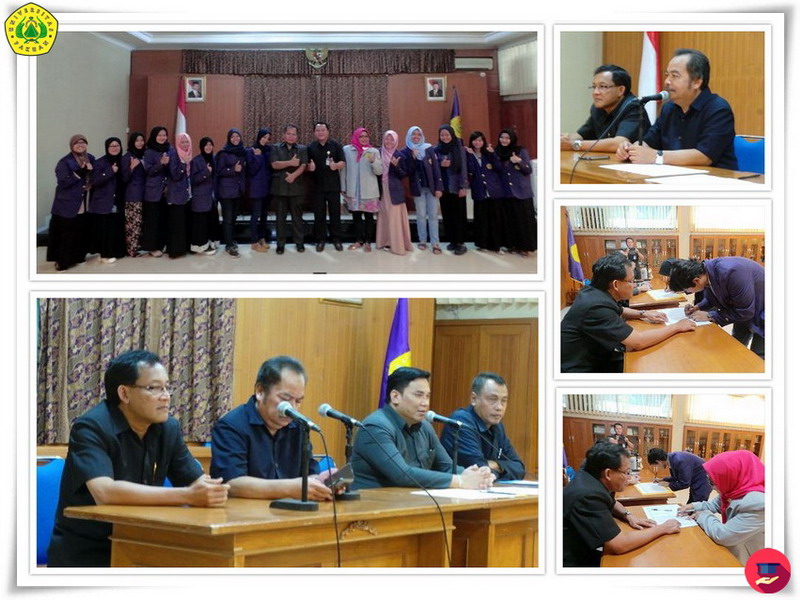 UNPAK - Accompanied by Dr. H. Eka Suhardi, M.Si as Deputy Chancellor I for Academic and Student Affairs, Deputy Rector II for Finance and Human Resources Dr. H. Hari Muharam, SE., MM and Director of Student Affairs Ir. Arif Mudianto, MT, as the leader of the University of Pakuan Dr. H. Bibin Rubini, M.Pd expects a sense of responsibility to help or alleviate the burden on students' parents, so that the scholarship funds are utilized as well as possible to continue to achieve academic achievement in the Pakuan University environment. That the scholarship fund from the Government of West Java Province, will be accounted accountably, because the recipient must provide a signature directly and cannot be represented. In order for this evidence to be reported that the scholarship recipient is 100% directly through the Bank.
Scholarships are gifts in the form of financial assistance given to individuals who aim to be used for the continuity of the education being pursued. Scholarships can be given by government institutions, companies or foundations. Scholarships can be categorized as free giving or giving with work ties (commonly called official ties) after the completion of education. The duration of this service will vary depending on the institution providing the scholarship.
The purpose of holding a Scholarship is to improve access and study opportunities in tertiary institutions for students who are economically incapable and have good academic potential, provide tuition assistance to candidates / students who meet the criteria to pursue Diploma or Bachelor education until completion and on time, improve student achievements, both in the curricular, co-curricular and extra-curricular fields, make a significant impact on students and other prospective students to always improve their achievements and competencies, and produce graduates who are independent, productive and have social concerns, so they are able to play a role in termination efforts the chain of poverty and community empowerment.