Admin
Submission of West Java PAGM Scholarships
---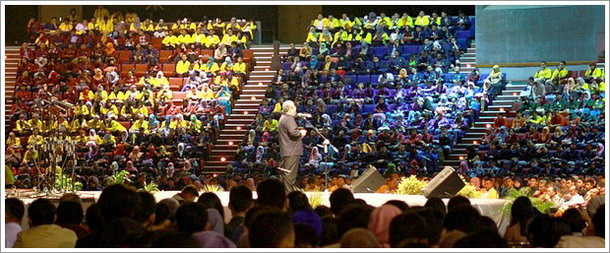 UNPAK - 72 State and Private Universities in the Province of West Java with minimum B accredited requirements, so that the right to receive a total of 6000 students receive educational assistance in the form of scholarships for undergraduate students, undergraduate students and undergraduate students.
The scholarship recipients were accompanied by lecturers in the "Submission of the West Java Provincial Government's PAGM Scholarship and the PLN Lazmart Cahaya Smart Scholarship" in the SABUGA ITB building.
In this activity the Governor Dr. (H.C) H. Ahmad Heryawan and Deputy Governor H. Deddy Mizwar and PLN Central Java Distribution Director, Nasri Sebayang.
The Head of the West Java Education Office, as well as the representatives of Higher Education as invited guests in the West Java Provincial Government witnessed the symbolic handover to the scholarship recipients, on this occasion there was a signing of an agreement on the recipient of the PLN Lazis Smart Smart scholarship.
The Amil Zakat Institute for donations and alms from the State Electricity Corporation (PLN) assisted in educational scholarships totaling Rp. 27 billion for 6 tertiary institutions in West Java, as a form of commitment and social care in supporting progress to produce improved quality of education in West Java.
The Governor conveyed that with a budget of Rp 42 billion which was distributed for the PAGM scholarship of the Government of West Java Province and in the coming year it will increase from the current nominal value. Hopefully this scholarship can help and shape good human resources in the future of West Java, of course.