Admin
Scholarship 2018-2019 Pakuan University
---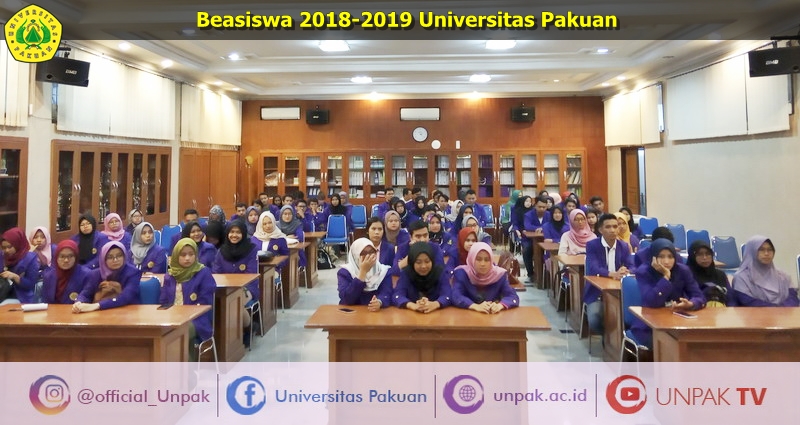 UNPAK - Great attention to the progress of the community in the world of education, the West Java provincial government provides scholarships to help with the cost of education to 37 students of Pakuan University who are native to West Java.
West Java provincial government scholarships to diploma, undergraduate and graduate programs, while scholarships to increase academic achievement (Special allocation) funds received to 7 students and 116 students who have achievements received scholarships to improve academic achievement from Kopertis Region IV coordinator for academic in 2018- 2019.
Pakuan University's private tertiary institution is an achievement in itself, this is not easily achieved without continuing to improve the quality of education from the human resources at Pakuan University.
Improving, maintaining good management capabilities with accountability and transparency makes the best achievement value that must be known by the central government, local governments and the whole society in Indonesia.
With the Chancellor of Pakuan University Dr. H.Bibin Rubini., Who was accompanied by Dr. Eka Suhardi, M.Sc, Vice Chancellor I for Academic and Student Affairs and Student Director Ir. Arif Budianto, MT.,
Students who receive scholarship assistance are required to have a personal account number and take responsibility for what has been received and must also report on their achievements, so that the competitiveness of academic achievement is higher in Pakuan University students.