History Pakuan University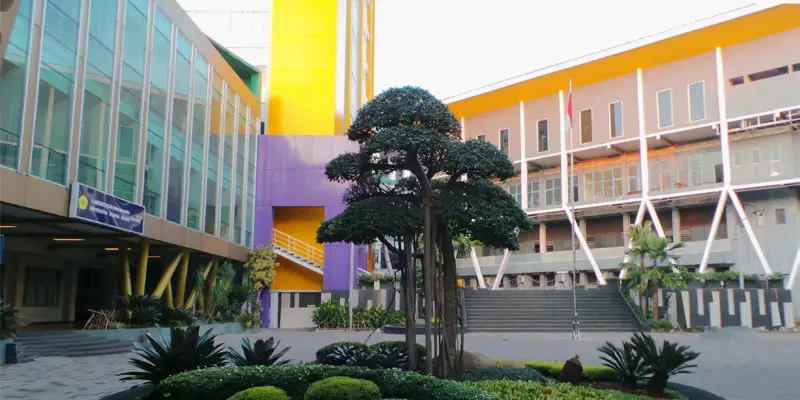 Pakuan University (Unpak) is a continuation of the University of Bogor (Unbo) which has been active for almost two decades until 1980. Several private universities in 1977 fused with this university namely the Tourism Academy, IKIP PGRI, Academy of Foreign Languages, Academy of International Management Secretary and the Academy of Islamic Sciences with the organizing body of the Bogor Higher Education Foundation (YPTB).
On November 1, 1980, the University of Bogor officially changed its name to Pakuan University under the Foundation of Kartika Siliwangi Pembina Universitas Pakuan (YKS-PUP), a new foundation formed by Yayasan Kartika Siliwangi as a substitute for YPTB as stated in Decree No. Skep / 27 / YKS / VIII-A / 10/1980. This change of name was approved by Notary Mohamad Adam, S.H.
In 1980 Unpak had 4 (four) faculties, namely: Faculty of Law, Faculty of Economics, Faculty of Teacher Training and Education, and Faculty of Literature. One year later it opened the Faculty of Engineering and the Faculty of Mathematics and Natural Sciences and the Diploma 1 Program in Land Survey and Mapping Engineering; at that time there were 14 (fourteen) majors. In accordance with the Decree of the Minister of Education and Culture R.I. No. 00330/0/1984, the number of departments in Unpak changed, and became 21 (twenty one) majors in 1997.
Based on the decision of the YKS-PUP Management Board meeting on October 23, 2002 which was confirmed by Notary Deed Ny. Supiah Nurbaiti, S.H. No. 6 November 2, 2002, YKS-PUP changed its name to Yayasan Pakuan Siliwangi (YPS). This new foundation has broken away from organizational relations with the Kartika Siliwangi Foundation in Bandung.
In 2007, there were 24 operational programs renewed by the Directorate General of Higher Education (DIKTI) for the operation of the Study Permit within the Pakuan University, so that 100% of the Study Programs at Pakuan University already had operational licenses.
The same year the Directorate General of Higher Education issued operational licenses for the implementation of the New Study Program, namely Management (S2), Primary School Teacher Education (S1), Financial and Banking Management (D3), Computer Engineering (D3), Information Management (D3) . In 2008 the Faculty of Literature opened a new Study Program namely Communication Studies (S1). Until now Pakuan University has a Postgraduate Program with 4 (four) Study Programs namely Education Management, Population Education and Environment, Law and Master of Management. The Bachelor (S1) and Diploma III (D3) programs are incorporated in 6 (six) faculties, namely: Law, Economics, Teacher Training and Education, Literature, Engineering and Mathematics and Natural Sciences.