Admin

Hits: 1273
Unpak Chancellor Distributes Assistance to Landslide Victims in Nanggung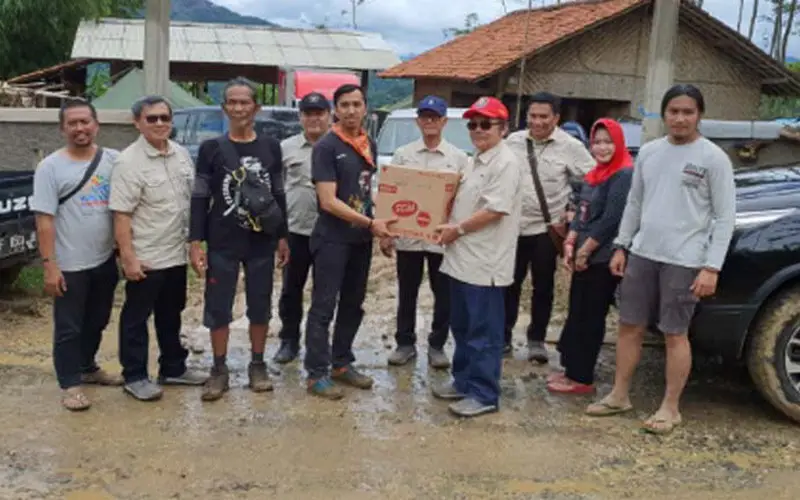 Photo: Unpak Bogor Rector, Prof. Bibin Rubini along with the Vice Chancellor, Foundation Managers, as well as several lecturer staff handed over aid to landslide victims in Urug Village, Nanggung District, Bogor Regency, Tuesday (7/1/2020)

UNPAK - Assistance for victims of floods and landslides in Bogor Regency continues to arrive from various government agencies, community organizations, and educational institutions.
As a form of concern for the suffering of victims of floods and landslides, the University of Pakuan (Unpak) Bogor also provided assistance.
This assistance was handed over directly by the Unpak Bogor Rector, Prof. Bibin Rubini along with the Vice Chancellor, the Chair and Management of the Foundation, as well as several lecturer staff. This assistance was distributed to the refugees pera in Urug Village, Nanggung District, Bogor Regency, Tuesday (1/7/2020).
Assistance that has been sent is in the form of staples, such as rice, indomie, milk, sugar, oil, baby food, blankets, pampers, and sanitary pads. "Aid was distributed to Urug Village, Nanggung District," said Bibin Rubini. (pkl)