Admin

Hits: 3953
The Importance of Young Entrepreneurs as the Role of Millennial Generation for Entrepreneurship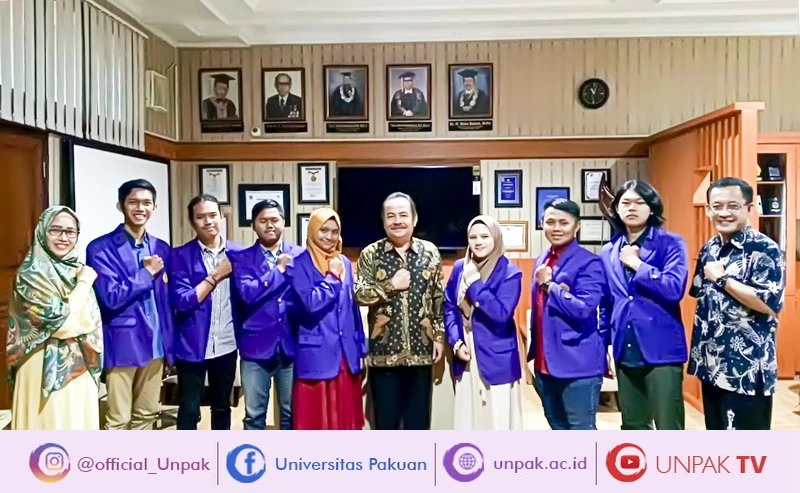 UNPAK - Youth is a milestone in a nation that must have the ability to see and appreciate in the form of independent business, now has the opportunity to use its time to work.
The Ministry of Youth and Sports strives to have a work program that embraces young entrepreneurs who provide support in the form of seminars and are selected for students who have entrepreneurial activities.
Youth are the creative generation and at the right time they are job seekers, or can provide employment for themselves and other communities.
On this occasion the Vice Chancellor 1 of Academic and Student Affairs, Pakuan University Dr. Eka Suhardi M.Sc and Director of Academic Affairs Dr. Wahyu Prihatini, M.Si accompanied the students to know the activities carried out as entrepreneurs.
Chancellor of Pakuan University Prof. Dr. H. Bibin Rubini, M.Pd said, entrepreneurs are people who can support efforts to reduce the number of unemployed, thus helping to reduce the number of poor people.
The entrepreneurs are the heroes of the people's economy, the ability of students must have the courage to take risks, have a strong mentality and try to take advantage of social media that can now be reached by young people in the reach of society.
Pakuan Young Entrepreneurial University consists of:
1. Nina Artiningsih Sayekti (Biology, S1)
2. Spry Arif Pranata (Accounting D3)
3. Fajar Agustiawan (Geological Engineering, S1)
4. Ivan Rizki Fadilah (Accounting, S1)
5. Muhammad M. Ainul Yakin (Management S1)
6. Nurfachma Ilmana Dwi Sajidin (Biology S1)
7. Lupi Saepul Nudin Satra Indonesia (S1, FISIB)
The hope that selected students as young entrepreneurs can take advantage of funding assistance received from the Ministry of Youth and Sport in order to continue to innovate actively including the opportunities that exist to continue to develop into successful young entrepreneurs in the future.