Admin

Hits: 6042
Strategy to Save Pancasila by Dr. Agnes Setyowati, H., M.Hum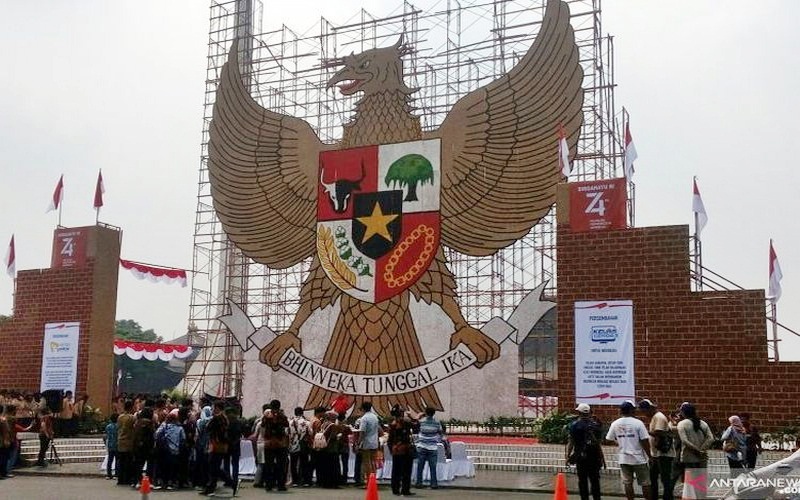 UNPAK - As an archipelago consisting of various tribes, races, groups, religions, and beliefs, Indonesia must have an ideological foundation that can exclude diversity.
The Pancasila ideology and the motto "Unity in Diversity" which has the meaning "although they are essentially one in Indonesia," are two vital ideological foundations in a multicultural Indonesian context.
Not only functions as an ideology, Pancasila is also a philosophy and outlook on life that attaches all differences, and has a central function in various aspects of life such as aspects of education, social, and national economy.
Pancasila is basically contained in the cultural values ​​of the community one of which we can see from the lyrics of the song of the pride of the people of West Java, "Manuk Dadali" which is a symbol of Pancasila which teaches harmony and harmony in social life.
We can also see the values ​​adopted from Pancasila through the traditional angklung instrument which involves many players to produce beautiful and harmonious musical harmony.
Angklung philosophy is togetherness, unity, discipline, and mutual respect for each other which results in harmony and beauty. Therefore, the basis of Pancasila is basically close to cultural values ​​that have already been practiced and practiced by Indonesian people.
As the country's foundation, Pancasila has been formulated through lengthy and careful discussions by Indonesian founding fathers.
After that, the state instruments such as the constitution, the constitutional system and so on were born.