Admin

Hits: 882
Strengthening Self Character, UNPAK Holds Seminar Revolution Era 4.0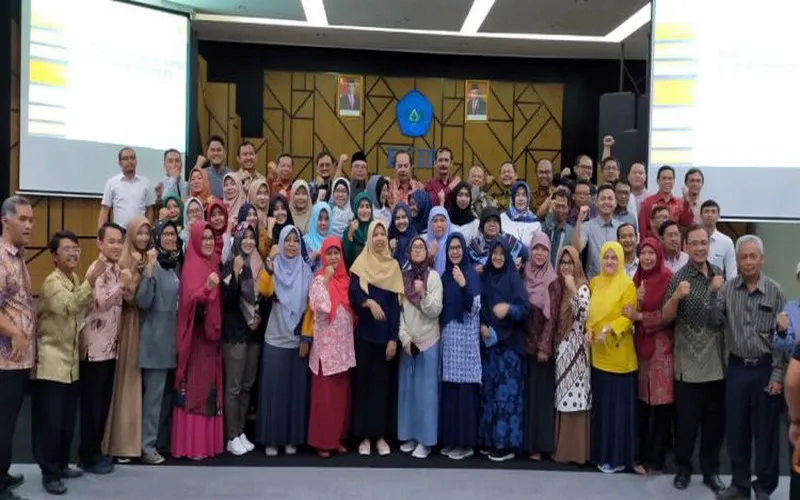 Photo: Seminar Revolusi Era 4.0
UNPAK - Lively with assistance in efforts to improve the quality of human resources and FKIP, Pakuan University Holds a Seminar with the theme "Leadership and Change in the Face of the 4.0 Revolutionary Era", the seminar was attended by high school principals and BK teachers throughout Bogor Regency, Bogor City, Cianjur Regency and Sukabumi District, held in the Faculty of Teacher Training University of Pakuan, Wednesday (01/08/2020).
The flow of globalization has been unstoppable into Indonesia, the world has entered the era of the industrial revolution 4.0 marked by the presence of four things, namely super computers, artificial intelligence (artificial intelligence), cyber systems (cyber systems), and manufacturing collaboration.
Facing these challenges, teaching in universities is also required to change, including in producing quality lecturers for future generations.
In this seminar Unpak Rector Prof. Dr. H. Bibin Rubini, M. Pd. emphasize the importance of diversity of thought and acceleration of action in strengthening self character.
"This seminar aims to strengthen leadership (self and young generation) in facing the industrial revolution 4.0, as an educator, ready to face changes, especially in the industrial revolution 4.0, as a venue for friendship between institutions and stakeholders, a shared commitment in advancing the world of education through lectures in FKIP Pakuan university ", he explained.
Release: jabaronline.com, 11 January 2020
Download full storyEra Revolusi 4.0