Admin

Hits: 5935
Regrettably, the History of Pajajaran is not Widely Known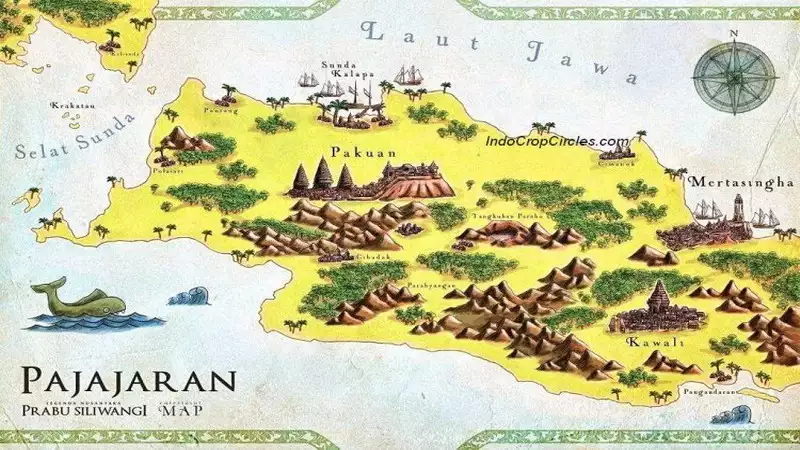 Ilustration: Map Pajajaran Kingdom

UNPAK - Former Minister of Education and Culture Wardiman Djojonegoro regretted that not many people knew, cared about, and studied the Sunda Kingdom of Galuh with the capital city of Pakuan Pajajaran in Bogor.
This is a loss for Indonesia as a nation rich in culture. "The reason is that culture is still the 20th priority. The 1st to 10th priority is still political, "Wardiman said at the Masamoan Cultural Heritage Pakuan Pajajaran event.
Historical information on Sundanese Galuh is widely studied or controlled by foreign countries, especially countries that have colonized Indonesia, including the Portuguese, Dutch, and English.
According to Wardiman, the Indonesian people lacked the courage to dig up information again so that knowledge about culture or civilization was very minimal. Who else is able to preserve cultural memories if not local people.
In the Sunda Galuh context, the people of West Java, especially Bogor, are challenged to what extent it is able to preserve the traces of civilization of one of the archipelago's great empires.
Pakuan University Chancellor Bibin Rubini exemplifies cleaver as a concrete proof of the Sundanese Galuh culture. He believes, not many citizens of Bogor and West Java are fully aware of what is cleaver.
Maybe some people only know that the cleaver is the name of the monument in the city of Bogor (Tugu Kujang) which is on the junction of Otto Iskandar Dinata and Pajajaran Street.
In fact, cleaver is a masterpiece like a dagger. Kujang is believed to be made during the late Tarumanagara Kingdom or the early Sunda Galuh Kingdom in the 8th century.
Kujang is believed to have roots in the agricultural community so that it functions as an agricultural tool. However, because it is used by the kingdom, cleaver also functions as a talisman, heirloom, tetengger, and ultimate. "Like a dagger, cleaver has an important meaning for the Sundanese people.
Kujang is not a sharp weapon, but the result of perfection of forging arts, "said Bibin. Peter Carey, a British historian who has been researching Prince Diponegoro for 30 years, said Indonesia is currently enjoying a demographic bonus in the presence of 60 percent of the population of productive age.
This must be utilized for the awakening of many aspects, especially culture, including historical scientific work.
Download full storyPajajaran Kingdom