Admin

Hits: 3220
Pakuan University Lecturers and Employees Hold Online Gathering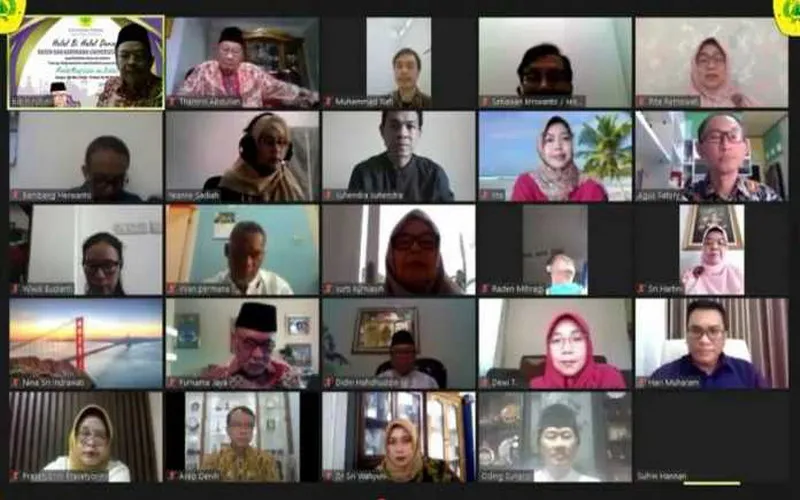 Photo: DARING Halal Bi Halal UNPAK

UNPAK - Pakuan University Lecturers and Employees held an online gathering on Thursday, May 28, 2020 noon. The event was carried out using the zoom application and attended by hundreds of participants.
Bibin Rubini, as the rector of Pakuan University, said to follow the regulations recommended by the government to break the chain of the spread of Covid-19 virus.
"If we follow the government's recommendations, we will be safe," Bibin said.
Not only that, on this occasion Bibin also explained that we must adapt to a new life.
"We used to say we had to fight Covid - 19, now we have to make peace," Bibin said.
In the online hospitality event, Didin Hafidhuddin, had the opportunity to give tausiah with the theme of education.
"Education provided by Allah S.W.T makes people pious, superior, and intelligent," Didin said in his tausiah.
The event lasted for approximately 80 minutes. Advice and prayers from Didin Hafidhuddin, presented as the closing activity.
Source: https://bogor.terkini.id