Admin

Hits: 6936
Pakuan University Commemorates the 74th Indonesian Independence Day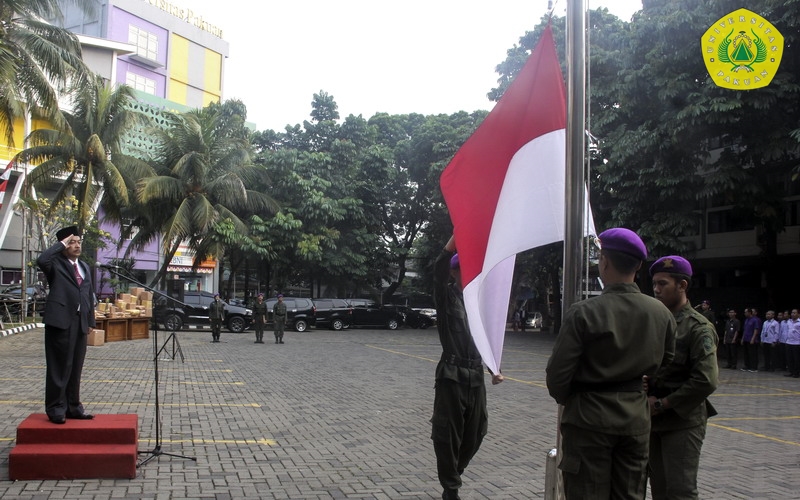 UNPAK - Time travel that continues to advance in the development of Indonesian culture, we still follow and maintain the nation's culture that has existed since the independence of the Indonesian people.
RI's independence day is 74 years old. Filling and building in the age of independence of the Indonesian people needs Human Resources that continue to get ease in transferring the development of the era of information technology.
Inspector of the 74th Anniversary of the Republic of Indonesia on the University of Pakuan led by Prof. Dr.H. Bibin Rubini with all academicians.
In his mandate that the independence of the Indonesian people must build superior, independent human resources what Pakuan University has, there needs to be enthusiasm in following the development of education.
Considering the struggle of the heroes of the Indonesian people who can provide freedom of freedom to liberate from the invaders of other nations, must be defended by the current generation because the nation is large from culture, its natural wealth should not be controlled by other nations.
The spirit of the academics of Pakuan University who continues to develop human resources and development facilities and infrastructure in order to produce experts from various educational disciplines needs to be supported by all leaders to develop in science and technology.
Thank you to the committee and contestants who have enlivened the 74th Indonesian Independence Day.
Various arts and sports activities since 9-14 August 2019.
Congratulations on getting the 2019 overall champion for the Faculty of Economics, 2nd place was won by the Faculty of Mathematics and Natural Sciences and 3rd place was won by the Faculty of Teacher Training and Education.