Admin

Hits: 1429
Pakuan University Chancellor Welcomes the Concept of Freedom of Learning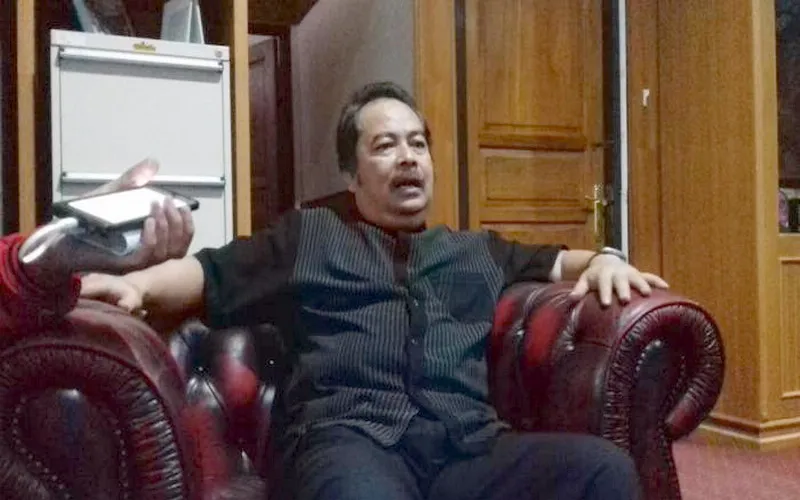 Photo: Prof. Dr. H. Bibin Rubini, M.Pd.

UNPAK - Chancellor of the University of Pakuan (Unpak) Bogor Prof. Dr. Bibin Rubini welcomed the concept of independent learning which became the policy of the Indonesian Minister of Education and Culture, Nadiem Makarim.
"It's good, in accordance with the global commitment on education, that learning should not fetter students' minds," Prof. Bibin told BOGOR-KITA.com, in Bogor, Wednesday (02/19/2020).
After the Merdeka Belajar policy, Minister of Education and Culture Nadiem Makarim again made a new breakthrough. The policy was given the name Merdeka Campus. The Merdeka Campus Policy is aimed at the scope of higher education.
Nadiem said as quoted by kompas.com, "This is the initial stage to release the shackles to make it easier to move. There will be a number of matrices that will be used to help higher education reach its goal. " he said.
Nadiem Makarim explained that the Merdeka Campus policy was a continuation of the Merdeka Belajar concept. It was said, the Merdeka Campus policy package would be the first step in a series of policies for tertiary institutions.
However, said Bibin, Pakuan University has not fully implemented an independent campus.
"If independence learns its relation to curriculum regulation, it cannot yet be fully implemented. But if it relates to the apprenticeship program in the Business World and the Industrial World, it has been implemented mainly in Vocational Schools (Diploma programs)," explained Bibin.
However, Bibin argues, learning science must be focused.
"Don't forget, if you study science you must focus on one area, to be more professional," concludes Bibin, a doctor of education who has a bachelor's, master's and doctoral degree from the University of Indonesia. (Hari)
Download full storyConcept Study