Admin

Hits: 4576
Omnibus Law: Towards Investment Friendly Law?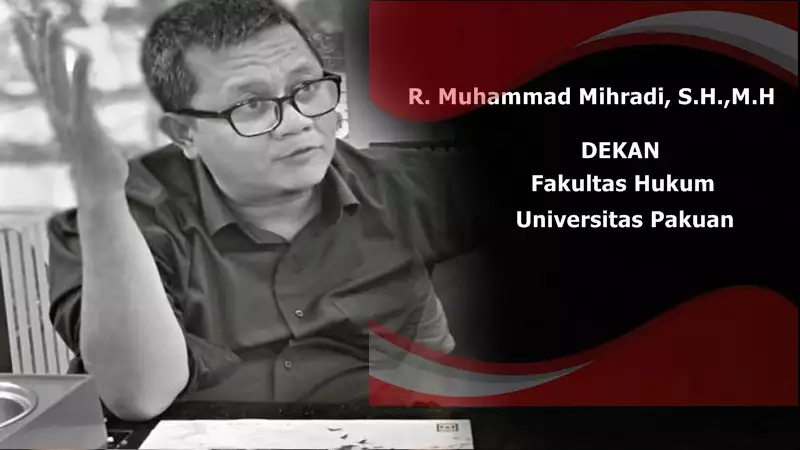 The word Omnibus comes from Latin and means it for everything

.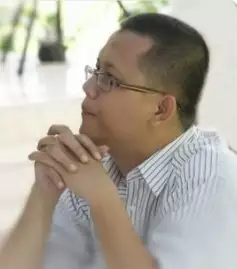 UNPAK - President Joko Widodo (Jokowi) is unyielding. Indonesia is approaching minimal investment. Whereas investment in economic lubricants. Especially in the middle of a century of recession and the challenges of the digital economy.
Jokowi's prediction, the law allegedly makes investment unattractive. Regulation overlaps. A complicated bureaucracy. When taking care of licensing snaking.
Regulatory obesity has a serious impact. First, weak investment competitiveness (Ease of Doing Business / EoDB) and private sector growth. For example, in the area of ​​EODB business ease released by the World Bank, Indonesia ranked 73 out of 190 countries.
In this report in 2019, Indonesia's position was recorded down one rank compared to the previous year even though the index achieved by the government rose 1.42 to 67.96.
Of the 10 indicators assessed by the World Bank in the period June 2017 to May 2018, Indonesia recorded a decline in four areas. These are dealing with construction permits, protecting minority investors, trading across borders, enforcing contracts.
Second, opening up opportunities for corruption. According to the KPK, licensing corruption is still an easy area for regional government corruption. Of the 105 regional heads whose cases are being handled by the KPK, 60 of them are involved in bribery cases, while the rest are related to cases that harm state finances, gratuities, and extortion.
Licensing issues are considered often a stumbling block for regional heads who are finally trapped in corruption cases (Muhamad Saleh, https://law.uad.ac.id/regulasi-yang-ramah-investasi/)
Omnibus Law
Conceptually-definition, Omnibus Law starts from the word Omnibus. The word Omnibus comes from Latin and means it for everything. In the Black Law Dictionary Ninth Edition Bryan A. Garner mentioned the omnibus: "relating to dealing with numerous objects or items at once; inculding many things or having varius purposes ", where the meaning is related to or dealing with various objects or items at once; including many things or having various goals.
When coupled with the word Law, it can be defined as law for all. (Firman Freaddy Busroh, Arena Hukum Journal, th.2017, p.242). In other words, the presence of the Omnibus Law principle is intended to provide a basis for the practice of forming a specific law that revokes various relevant laws or different substances.
Sort of making umbrella laws to be more efficient. Or more simply, according to Paulus Aluk (2019), it can be said that omnibus law is a method or concept of making regulations that combines several rules with different regulatory substance, into a large regulation that functions as a legal umbrella (umbrella act).
And when the regulation is enacted the consequence is to revoke some of the rules resulting from the merging and its substance subsequently declared invalid, either in part or in whole.
So Omnibus Law wants to answer two things at once namely legal efficiency and harmonization of the law. In various countries, especially common law, it is common to use omnibus law such as the United States, Canada, the Philippines and Australia. Indonesia is relatively new to this.
Although in limited cases such as Law Number 7 of 2017 concerning Election repeals three laws at once, namely: Law Number 42 of 2008 concerning Presidential and Vice Presidential Elections, Law Number 15 of 2011 concerning Election Organizers and Law Number 8 of 2012 about the DPR, DPD and DPRD elections.
Challenge
Omnibus Law Plans in Indonesia include Omnibus Law Employment Copyright and Tax Omnibus Law. In fact, the Government and Kadin have formed the Omnibus Law Task Force. Of course there are challenges to consider.
First, ideally, Law Number 12 of 2011 concerning the Formation of Legislation needs to be amended so that the principle or concept of the Omnibus Law gets legal reinforcement and uniformity of patterns. Including ensuring whether at the regional level, existing regulations can use the concept of Omnibus Law as at the center.
Secondly, when referring to Mochtar Kusumaatmadja's thoughts that see the law is not just rules and principles, but also includes institutions and processes to realize law in reality, then the consideration of strengthening legal awareness and culture in society becomes necessary. Because, without that, the law is only text. Lost context of implementation.
Third, harmonization with regional policies needs to be considered. Because, Omnibus Law at the level of the law can also revoke regulations. However, a deep study is needed so that it is not memorable to reduce autonomy. Or even towards the centralization of power which is contrary to the vision of reform.
Fourth, the reform of rules through the Omnibus Law is only one strategy to be investment friendly. Strong law enforcement needs to be accompanied so that investors feel comfortable because legal certainty becomes necessary, not only rules but norms are compatible with implementation.
The author, is the Dean of the Faculty of Law of the University of Pakuan, Bogor and students of the Law Doctoral Program at the Jayabaya University, Jakarta.
Author: R. Muhammad Mihradi
Dean Faculty of Law at Pakuan University
Download full storyOmnibus Law