Admin

Hits: 5981
Measuring The Protection Of Disability Rights In Public Spaces
"We have always held to the hope, the belief, the conviction that there is a better life, a better world, beyond the horizon" (Franklin D Roosevelt-32th President of USA)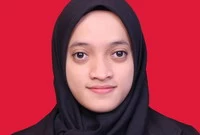 UNPAK - Democracy is a space, paradigm, concept of freedom rooted in the people's sovereignty. Abraham Lincoln, in the Gettysburg Speech (Gettysburg-Pennsylvania November 19, 1863) which is phenomenal said, democracy is a system of government of the people, by the people, and for the people.
That way, the heart that beats in a democratic system is what the people want. If there are people who are discriminated against, for example, then it can certainly be contrary to democracy.
In fact, it is not easy to manage democracy. Because, democracy involves how to deal with the diversity, differences and conditions of each other that are different. Like, there are citizens with more wealthy social status.
Some are not. Thus, not a few, some residents who have disabilities. All are equal citizens. Must also be treated equally by the state. Because that's why the country exists.
The Fate of Persons with Disabilities
People with disabilities are not monsters. Not someone who wants to be merciful. People with disabilities are ordinary citizens who have limitations.
Semantically, disability (disability) is interpreted as an inability / limitations to do something because of the limitations themselves have. On the other hand, there are those who use the term diffable to refer to disability.
Author: Syifa Fauziah
Pakuan University Law Masters student
Democratic Thinkers and Activists
Download full story