Admin

Hits: 6713
Mahupiki and Unpak Distributed Thousand Grocery Packages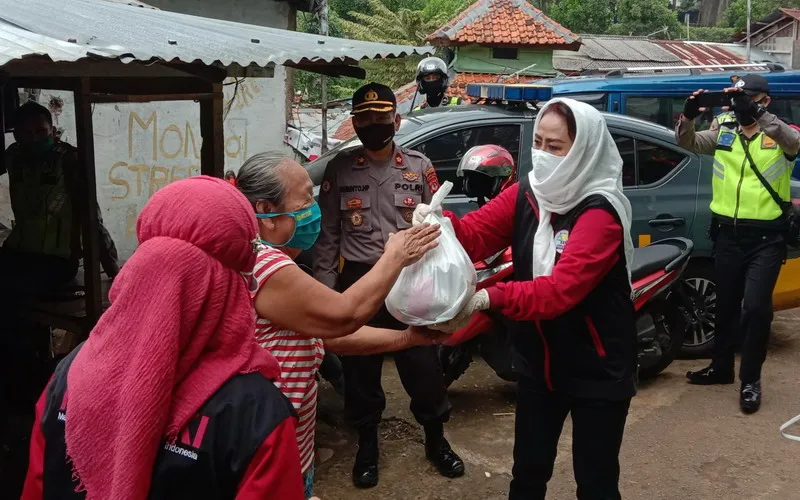 Photo: Chairperson of DPP Mahupiki, Yenti Garnasih (right) provides food packages to residents.

UNPAK - The Criminal Law and Criminology Society (Mahupiki), together with Pakuan University, distributed 1,000 food packages to the affected communities Covid-19.
Six regions will receive the assistance. Which goes into the Corona virus red zone. Namely the City and Regency of Bogor. Then South Tangerang, Depok, Tangerang Regency and Bekasi City.
"This is a form of our concern in helping to reduce the difficulties of residents affected by Covid-19," said Mahupika Chairperson, Yenti Garnasih on the sidelines of the distribution of groceries in Kampung Mongol RT 04 RW 06, Tegalega Village, Bogor Tengah District, Bogor City, Friday (Friday) 1/5/2020).
While the Chancellor of the University of Pakuan, Bibin Rubini said, it felt called upon to help cope with the Covid-19 pandemic.
He also supports the implementation of food distribution by Mahupiki. "We are ready to open the Covid-19 countermeasure post. Affected communities can report if assistance is not on target, "he said. (rur)
Download full storySembako COVID-19