Admin

Hits: 1490
Hand Sanitizer Manufacturing Service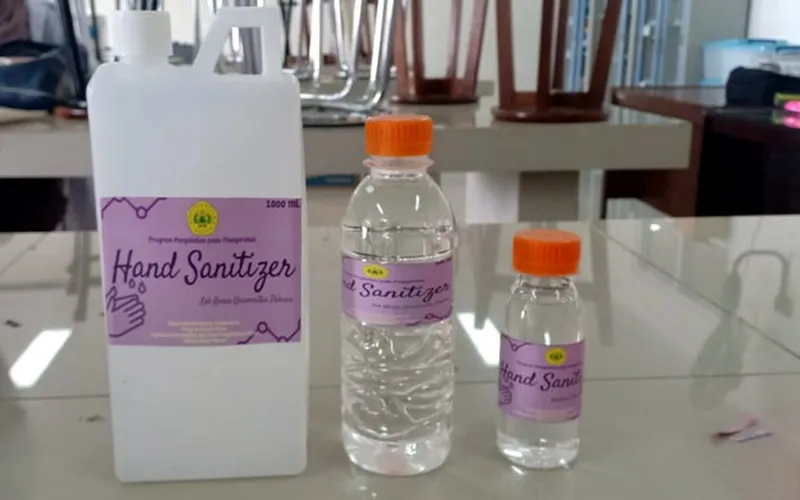 UNPAK - Today, Wednesday, March 18, 2020, UNPAK's FMIPA Chemistry Laboratory together with the Chemistry Student Association (HIMASKA) carries out Community Service Activities (PKM) in the form of Hand Sanitizer Making and is distributed free of charge to Educational Institutions and Worship Houses in need.
Diana Widiastuti, M.hill as the head of the UNPAK FMIPA Chemistry Laboratory stated that this activity was carried out as an effort to reduce the spread of COVID-19 in Indonesia.
In addition, the price of Hand Sanitizer which keeps increasing because of the high demand makes it difficult for several non-profit agencies to obtain this Hand Sanitizer.
A total of 133 agencies including PAUD, SD, SMP, and House of Worship and 200 people including lecturers, staff, and Pakuan University students have been given a free Hand Sanitizer.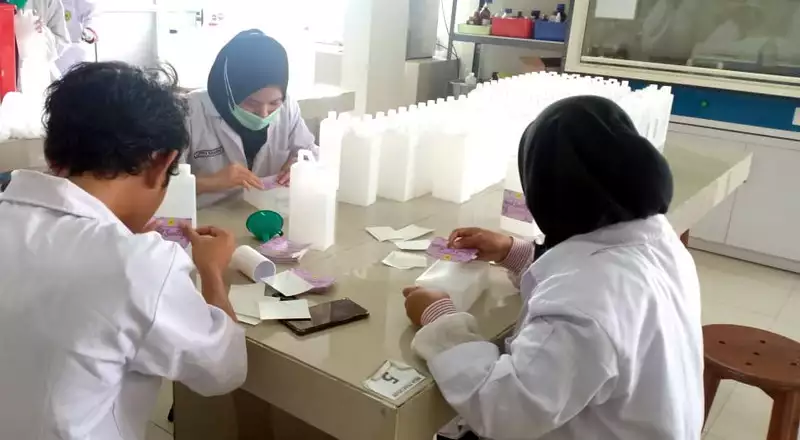 The Hand Sanitizer submission form is distributed via Google form and within approximately 30 minutes the submission has been closed because it has met the quota.
Our thanks go to Dr. Prasetyorini, M.S. as the Dean of FMIPA UNPAK and Ade Heri Mulyati, M.Sc as the Chair of the Chemical Study Program who has supported this activity financially so that community service activities run smoothly.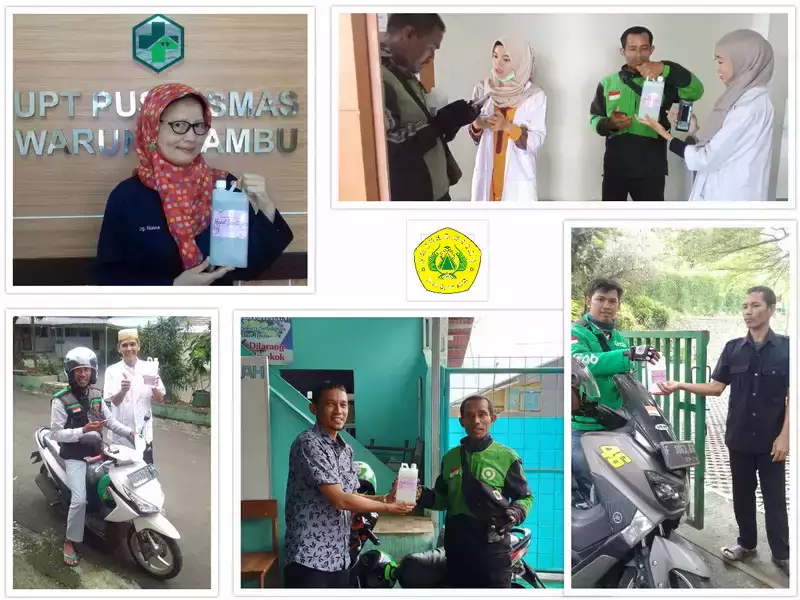 Download full storyUnpak Hand Sanitizer