Admin

Hits: 7974
Grooming For Success Pakuan University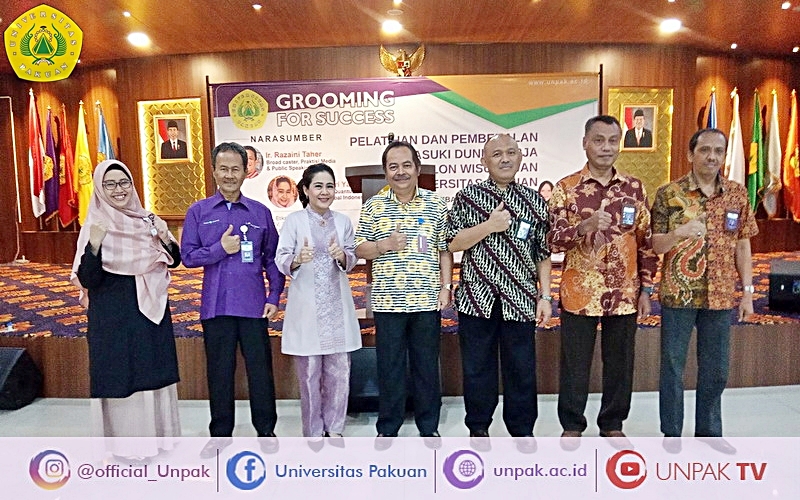 UNPAK - Campus world continues to improve the sector of the results of its education, both in terms of the transfer of knowledge as intrinsic obtained and also needs to improve the character of prospective graduates who will later face the environmental conditions of their communities.
Prof.Dr. H. Bibin Rubini realizes his sense of responsibility that in this century Melania needed a complete human figure in his behavior, from the performance point of view it was not enough to succeed without being jumbled with good ethics.
Experience in the Grooming For Success program for prospective graduates of Pakuan University continues to be maintained because producing leaders is not easy with results during college. This is evidenced from the alma mater is the last transfer of knowledge.
Because after receiving an acknowledgment that you deserve to receive a graduation certificate in the form of a diploma, which will later be used as competing in the world of work.
As a resource person who has the competence of Ir. Razaini Taher expertise in the field of Broad Caster, Practitioners and Public Speaking, Ir. Dwi Putri Yanthi M. Profession as Co. Quantum Goddes Global Indonesia Founder.
Material that was applied in the opportunity before prospective graduates for period III in August 2019 on Appearance, Ethics and Work Ethics for Interview Techniques and in direct practice and many more will be found in the world of work.