Admin

Hits: 3342
FMIPA Pakuan University Donation for Medical Personnel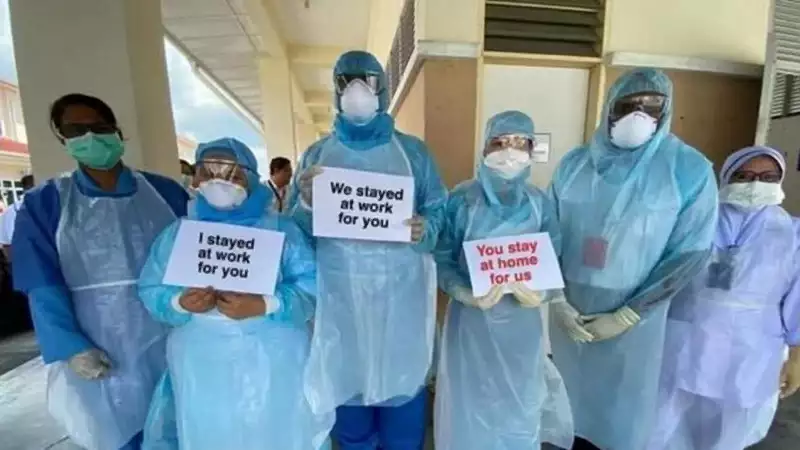 Photo: Corona Medical

UNPAK - The Chemistry Study Program FMIPA UNPAK together with the Chemistry Student Association (HIMASKA) has conducted a fundraising activity to help health workers who are in urgent need of Personal Protective Equipment (PPE).
Diana Widiastuti, M.hill as the head of the UNPAK FMIPA Chemistry Laboratory stated that this activity was carried out as an effort to reduce the spread of COVID-19 in Indonesia.
In addition, PPE prices continue to soar up because of the high demand making it difficult for several health agencies to obtain this PPE.
The fundraising activity which began at the end of March 2020 attracted many enthusiastic people to give their donations including Pakuan University lecturers.
The collection of funds was closed on 10 April 2020 and thank God it had collected as much as Rp. 50,770,021.
The funds that have been collected are then spent on PPE procurement which includes medical masks, gloves, etc. Starting Monday April 13, 2020, PPE is then distributed to several health centers and hospitals in the city of Bogor and surrounding areas.
Our thanks go to Prof. Dr. Bibin Rubini as Rector of UNPAK, Dr. Prasetyorini, M.S. as Dean of the Faculty of Mathematics and Natural Sciences UNPAK and Ade Heri Mulyati, M.Si as Chair of the Chemical Study Program and all donors who have supported this activity financially so that community service activities run smoothly.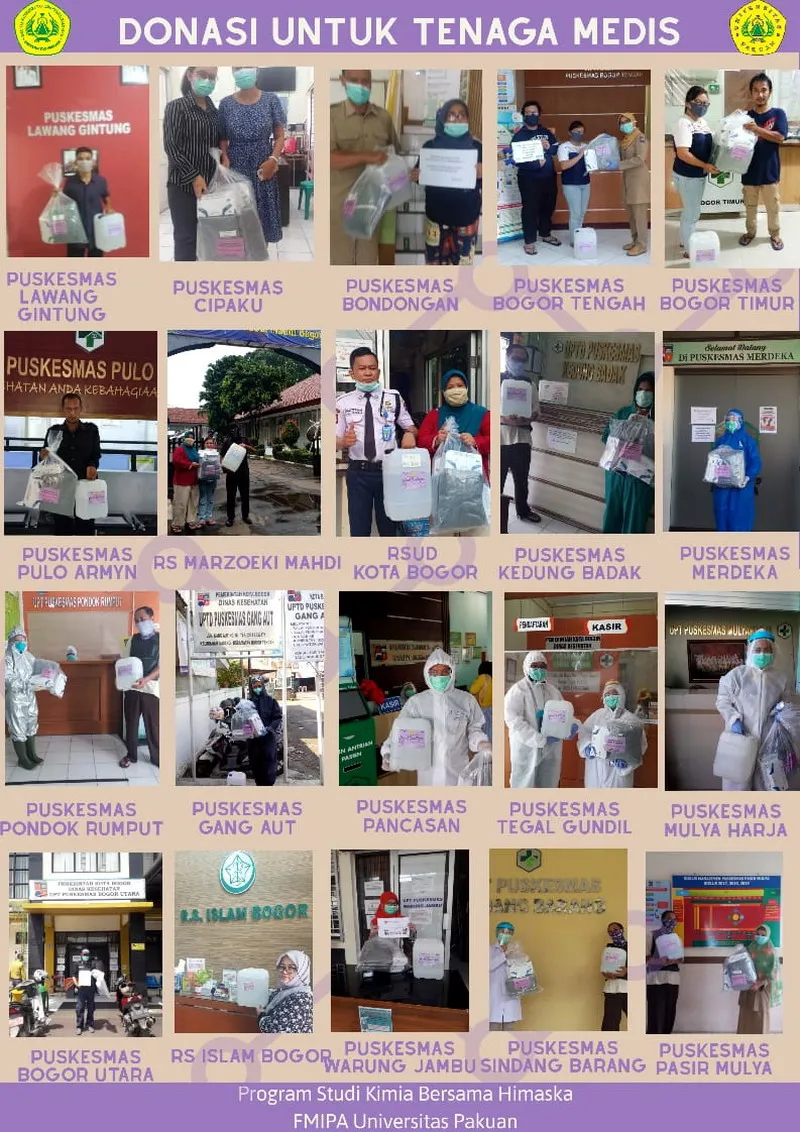 Download full storyDotation for Medical