Admin

Hits: 1194
Competency Test in Taxation of Pakuan University Vocational School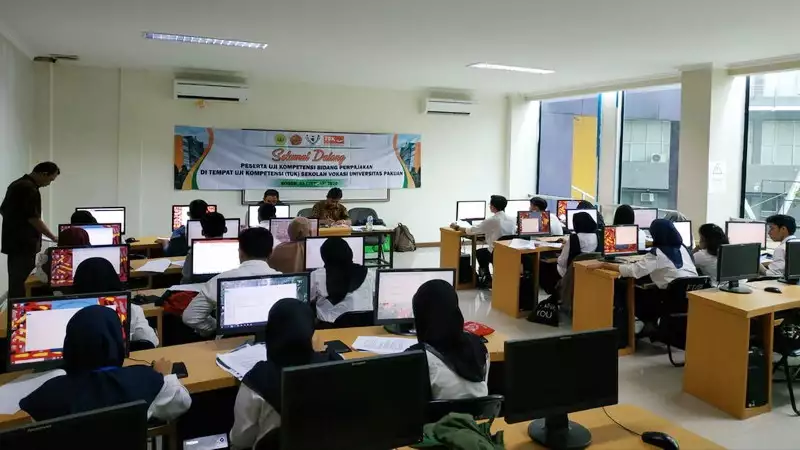 UNPAK - Pakuan University Vocational School for management study program again held a Tax Competency Test for the ability of final semester students in collaboration with the Tax Competency Certification Institute (LSKP).
This Competency Test looks at the ability of 21 students who are ready to compete in employment in their field of study, which is needed as skilled experts in the tax sector.
Tax is the biggest source of revenue in the state budget (APBN) which can support the development of all fields by the government of the Republic of Indonesia.
Tax Competency Certification Institute directly conducted by Haryono Wibowo, SE., MA., Ak., CA expects that students who take exams both in writing and practice tests, in the competency test room owned by Pakuan University Vocational School can increase their ability as long as students participate course material in class.
Tax competency certification that will be accepted for students who pass this exam, can be used as expertise in tax expertise that can later assist companies in reporting income tax that is required to report their business results.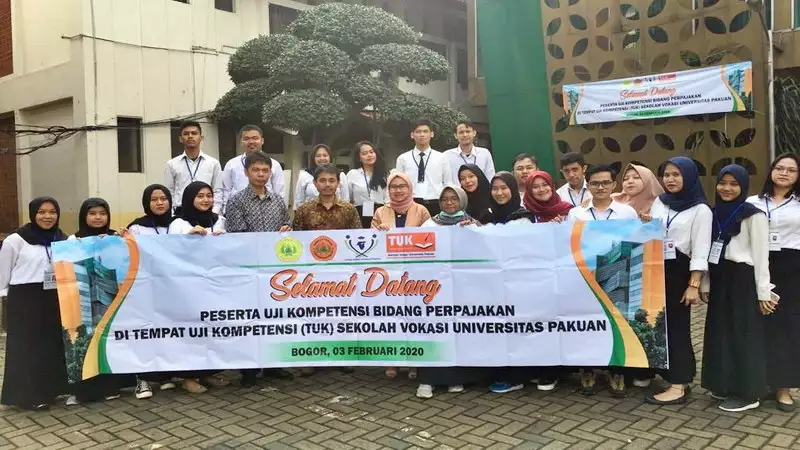 What is Competency Test?
Unlike a diploma, a certificate of competence is proof. Competency certification itself is important for workers and job seekers.
The competency certification program is part of the vocational revitalization higher education program of the Ministry of Research, Technology and Higher Education which is expected to produce qualified and competitive graduates.
With a certificate of competence in getting a job can prove and have competencies that are in accordance with the competencies needed by the world of work.
Indonesia is now competing in the Asean Economic Community (AEC) environment. Certification is a tool to improve the competitiveness of Indonesian workers with workers from other countries.
This is a challenge in facing global competition. Every workforce is required to have competency certification, because certification is a demand.
Download full storyCompetency Test